Challenge

In the restaurant industry, seasonal changes and changing needs cause regular resource shortages.

Solution

Barona's Koutsit network of trainers familiarizes new and existing employees with the changing needs of companies with their performance training. For example, Kämp Collection Hotel found a solution to an acute resource shortage through Koutsie.
Founded in 2017, Koutsit is a network of professionals in the restaurant industry, who want to respond to the challenges of working life through experience and concreteness with their coaching. The performance trainings it offers are a light but effective way to a new job and they are carried out on a shift basis.
With a low threshold, more enthusiastic and motivated workers can be added to the field through intensive coaching. The target of coaching can be, for example, students from other fields who do part-time work in addition to their own studies. However, performance training is not only intended for new entrants, but can be used to train an existing employee to become, for example, a shift manager or a store manager.
"There is a constant need for new workers in the service industry. With effective short trainings at the beginning of the employment relationship, the skills and performance of newcomers are significantly improved," says restaurant business coach Markus Apuli.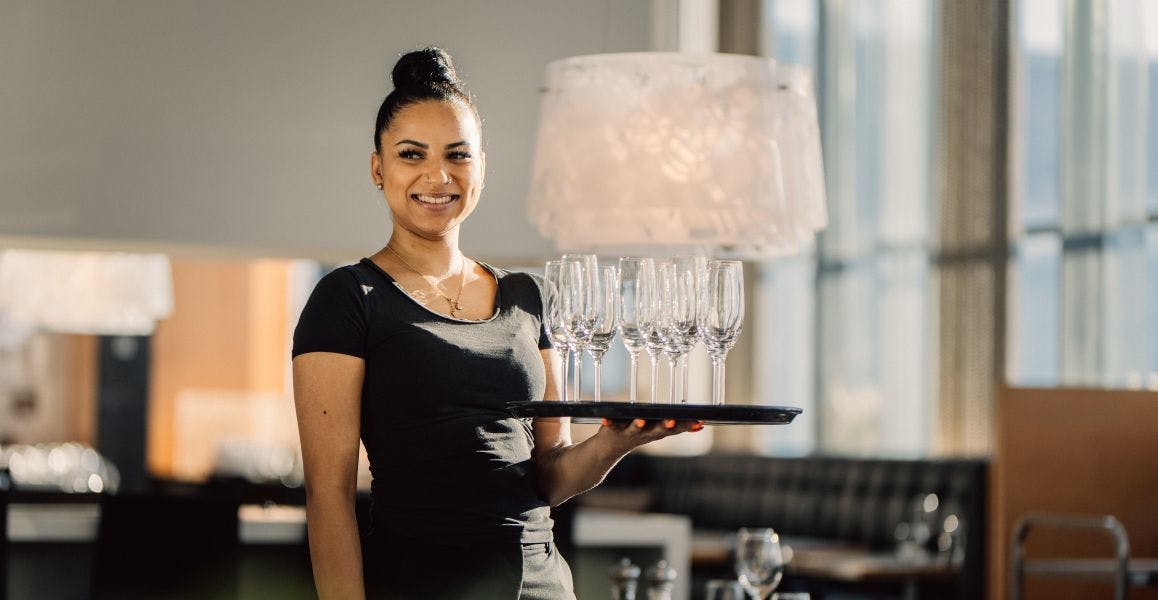 Strength training is backed by solid professionalism
Juha Mikkola works as Koutsie's head of coaching, alongside a large number of professionals from the service industry. The Kouts are experts in their field, with a background in solid know-how in acting as supervisors, managers, and entrepreneurs. The trainer is therefore always a deep expert in that role, who knows the everyday life, realities and pain points of service work. Instead of appearing as business coaching stars, the trainers try to open up their own experiences and best practices in the field to the coachee.
"The trainings provide excellent skills for customer-oriented thinking, developing a sales attitude and guide new employees in utilizing their own strengths and skills. After the training, a beginner professional can dive into practical work with full energy and motivation", describes Markus Apuli.
From the company's point of view, it is always easier to take on a person with whom at least the basics required for the job have been reviewed. The company's induction effort is reduced when the employee's self-confidence and the basic skills and terminology related to their job description are at a sufficient level right from the first shift. For example, at Sokotel, 70% of the customer companies had given performance coaching a rating of 5 when evaluating the benefit, and the remaining 30% a rating of 4.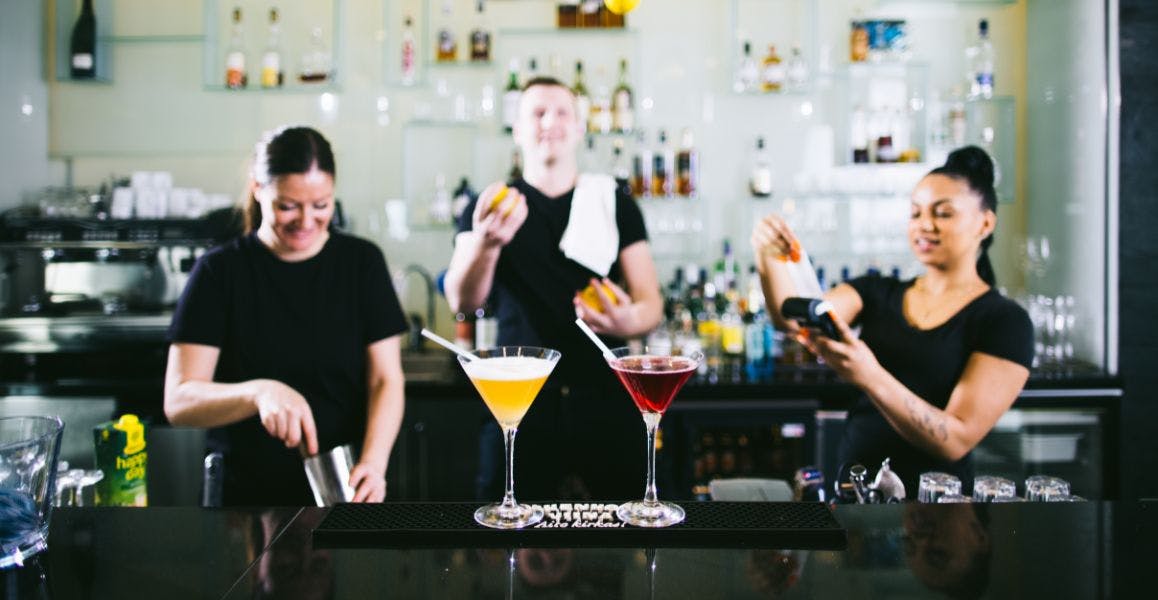 Performance coaching as a solution to an acute resource shortage
Performance coaching also proved its effectiveness in connection with the recruitment of Kämp Collection Hotels during the pre-Christmas season. Kämp Collection Hotels is a domestic hotel chain that includes up to ten high-quality hotels with restaurants and spas. The group's famous hotels are located in the capital region, the most internationally known of which is Hotel Kämp, founded in 1887.
With intensive training, the acute skills shortage could be answered by providing additional training to existing employees. In addition, with the help of coaching, existing people on Barona's lists were introduced to roles for which no already experienced people could be found within the hotel chain. The hotel chain easily found a good amount of new talent to meet the short-term resource shortage and at the same time was able to increase its pool with new team members for future needs as well.
"Having found good employees recruited for a short-term need, it is also easy for companies to bind them with fixed-term contracts, for example for the busy summer season," points out Markus Apuli.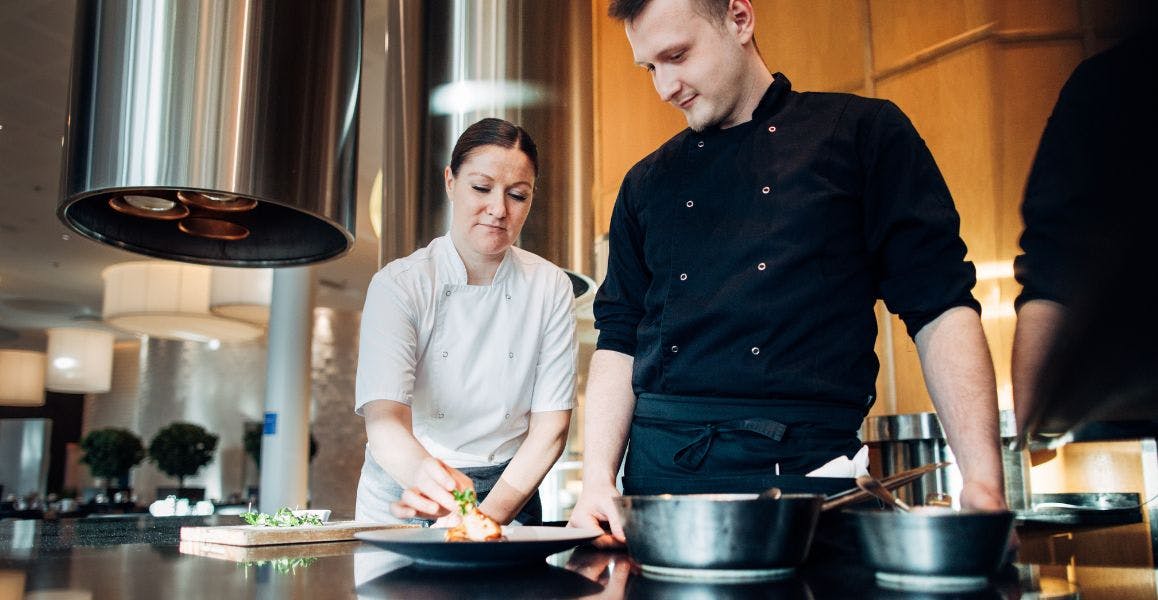 How does power training work in practice?
Barona recruits suitable employees for the training, but the customer company itself can appoint people as participants, for example in a situation where an existing employee wants to be trained for a new job description. Although ready-made training packages are available, the training is always tailored to the customer's concept and individual goals.
Power coaching can be implemented either as face-to-face coaching or digitally. Hybrid coaching is also possible. The performance training, which is organized as a close implementation, is carried out at the customer's premises and includes individual coaching, so that the things learned can be better put into practice.
"The competence produced through performance coaching is verified and reported to the employer. The coachee also receives a certificate, which can be used, for example, in connection with credit for their studies," says Markus Apuli.
Training participants are offered work shifts as soon as possible or even right after the training ends. When there is a short time between the training and the start of work, the things learned remain fresh in the memory and become concrete during the first shift. As the work shifts progress and the experience increases, the employee is able to incorporate the new things he has learned into a part of his underlying basic competence.
"The performance trainings we offer are suitable for all job roles in the service sectors, and in the future, new trainings will be produced for e.g. trade and logistics" , promises Markus Apuli.
Original publication
barona.fi